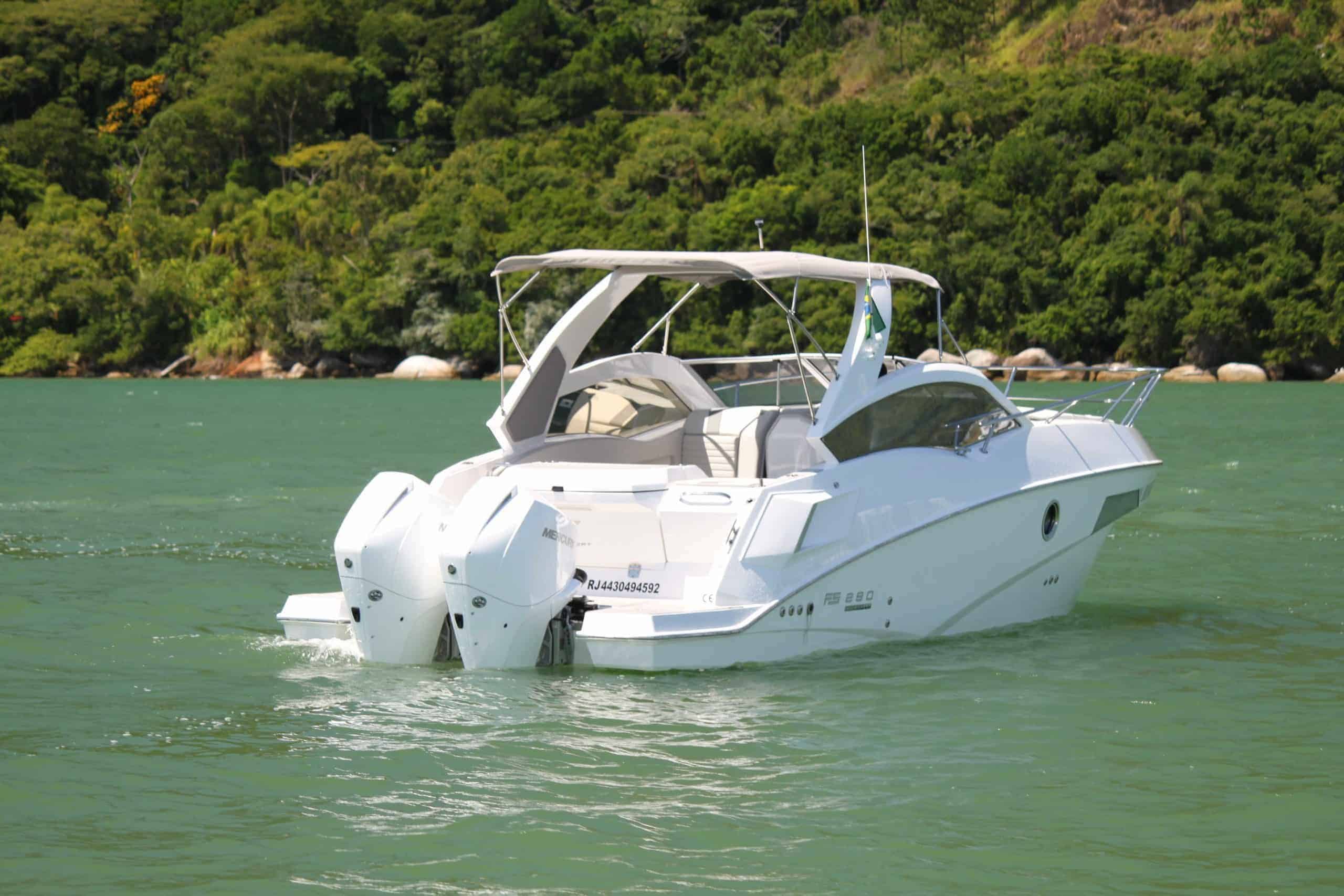 FS 290 OUTBOARD
UNIQUE AND POWERFUL NAVIGATION
The FS 290 Outboard is one in a few boats that can unite safety with a unique bold design and that perfect finish. This boat combines all these characteristics and, in addition, even with outboard motorization, it stands out for its generous platform, which allows a quiet and comfortable navigation for the pilot and passengers.
FS 290 Outboard: Ultimate innovation and rich in details
Safety and Reliability with the option to equip with up to 2 Outboard Engines
The FS 290 Outboard may be equipped with up to two outboard engines, which leaves the platform free to accommodate the people on board. It is a perfect boat for those who are looking to sail in shallow waters both to enjoy with the family or to practice some water sport such as fishing or skiing.
Due to this type of engine, the FS 290 Outboard also has the notorious simplified maintenance. You get plenty of space where the inboard engine would be, being a great place to store buoys, vests, boards or even to install a generator.
The FS 290 Outboard cabin has a full kitchen with space for a fridge and microwave, a "U" sofa convertible into a double bed, and a large bathroom with electric toilet, sink with faucet, shower, trash and a porthole window with opening.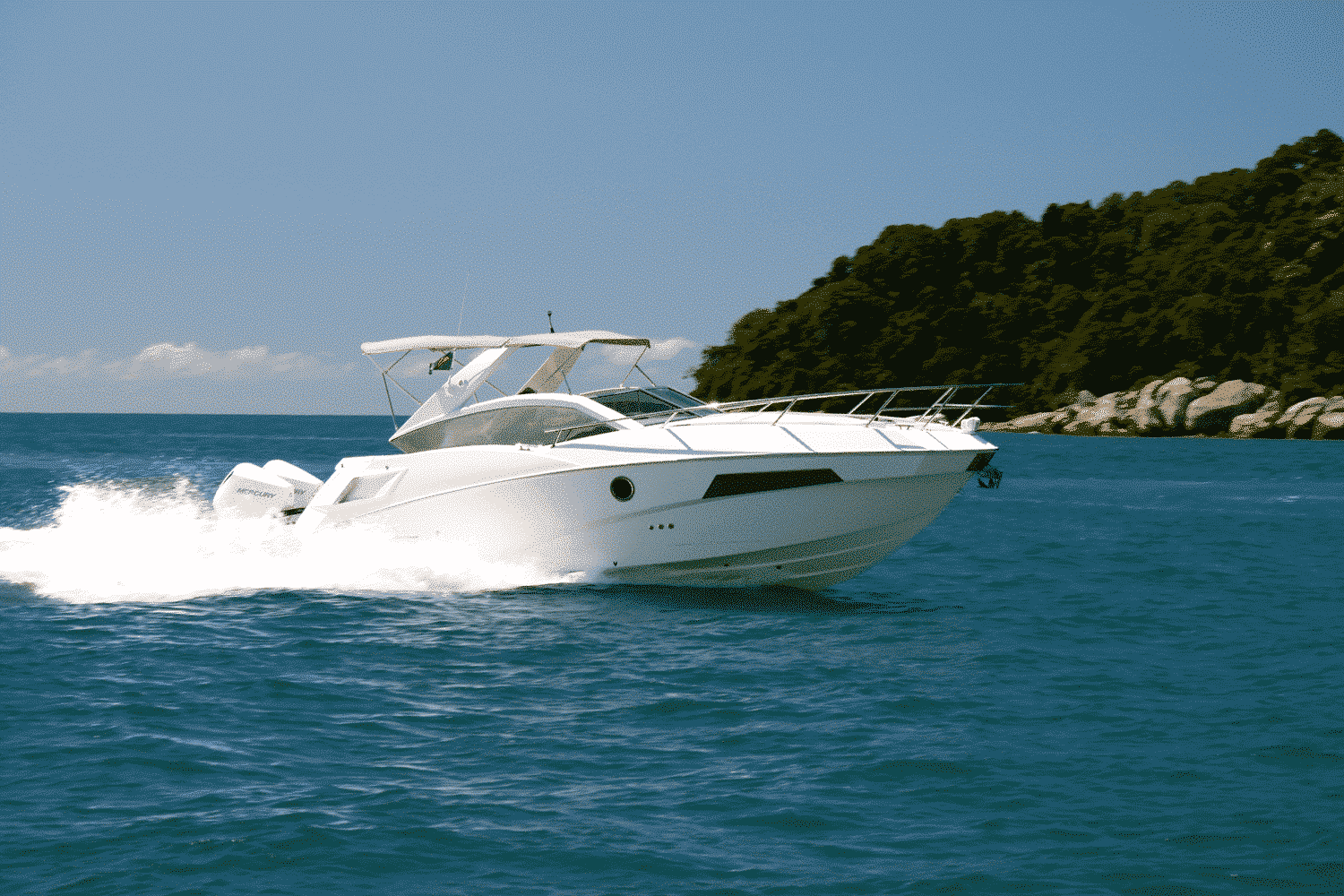 Technical specifications
Category
Boat Type: Motorboat
Category: Motorboat for recreational use and jaunt
Shipyard: FS Yachts
Manufacturing site: Biguaçu – Florianópolis metropolitan area/SC
Motorization
Engine type: Outboard (One or two)
Minimum power: 225 HP
Maximum power: 400 HP
Fuel: Gasoline
Average fuel consumption at cruising speed: 30 to 40 liters per hour
Dimensions
Length: 8.80 m
Maximum beam/breadth: 2.76 m
Height, on the trailer (tower included): 3.40 m
Draft: 0.60 m
Hull weight, with no engine: 2,000 kg
Ceiling height inside the cabin: 1.71 m
Capacities
Fuel tank capacity: 300 Liters
Freshwater tank capacity: 150 Liters
Passengers, daytime: 1+13 (sheltered waters) or 1+10 (inshore waters)
Passengers, overnight: 2 persons
Contact Us
Request a free quote. Your dream costs less than you think!