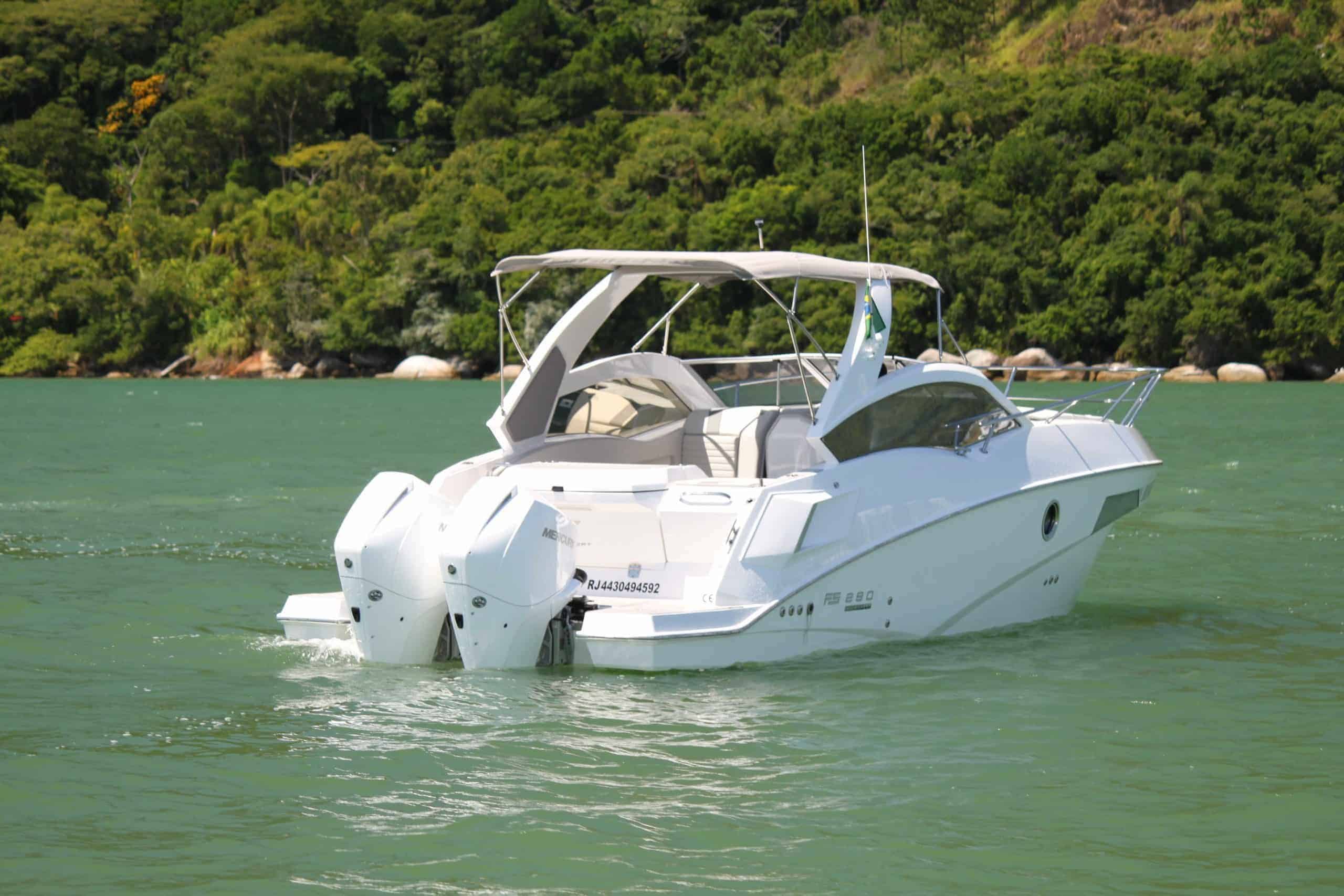 FS 290 Outboard
UNIQUE AND POWERFUL NAVIGATION
The FS 290 Outboard is one in a few boats that can unite safety with a unique bold design and that perfect finish. This boat combines all these characteristics and, in addition, even with outboard motorization, it stands out for its generous platform, which allows a quiet and comfortable navigation for the pilot and passengers.
FS 290 Outboard: Ultimate innovation and rich in details
Safety and Reliability with the option to equip with up to 2 Outboard Engines.
The FS 290 Outboard may be equipped with up to two outboard engines, which leaves the platform free to accommodate the people on board. It is a perfect boat for those who are looking to sail in shallow waters both to enjoy with the family or to practice some water sport such as fishing or skiing.
Due to this type of engine, the FS 290 Outboard also has the notorious simplified maintenance. You get plenty of space where the inboard engine would be, being a great place to store buoys, vests, boards or even to install a generator.
The FS 290 Outboard cabin has a full kitchen with space for a fridge and microwave, a "U" sofa convertible into a double bed, and a large bathroom with electric toilet, sink with faucet, shower, trash and a porthole window with opening.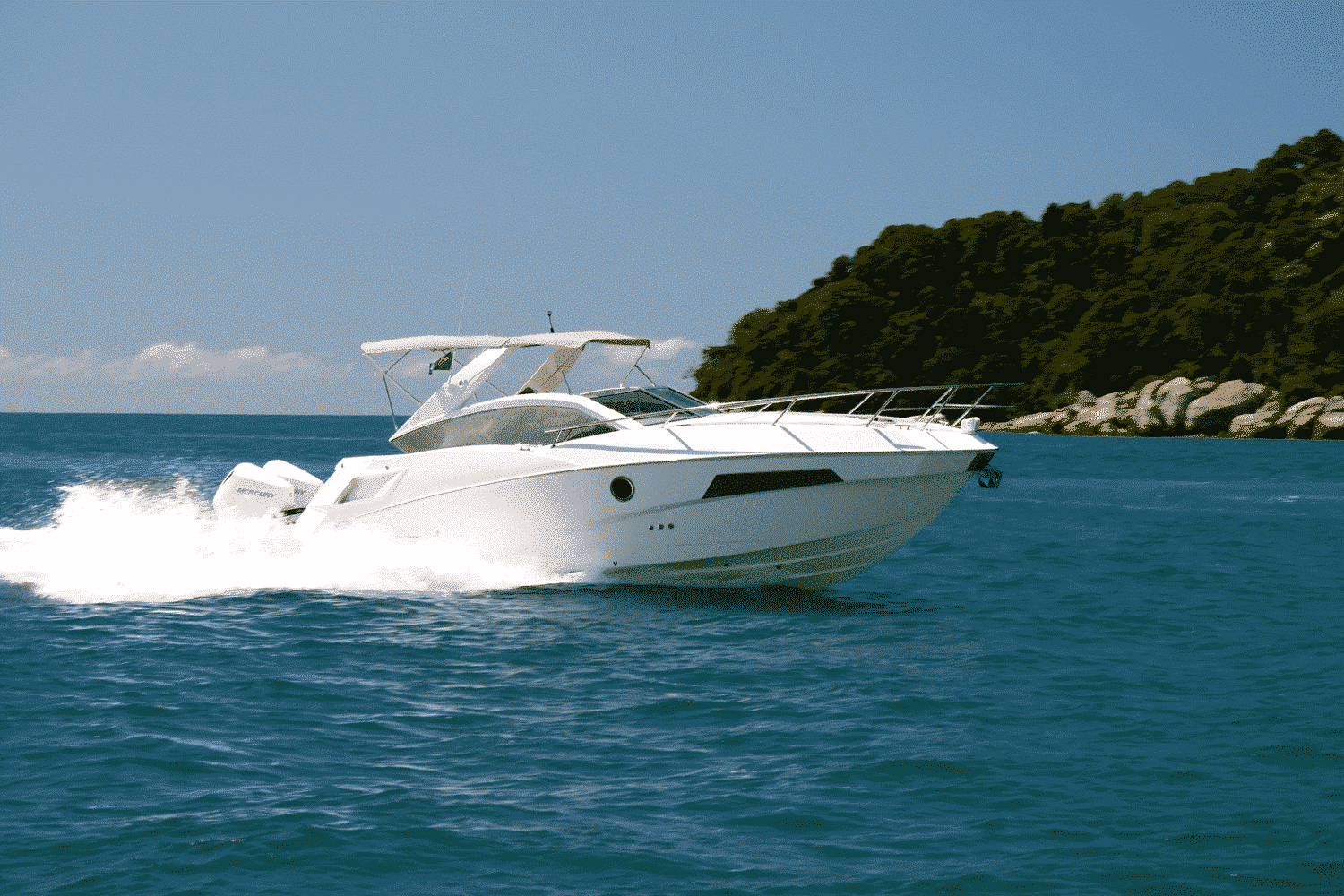 Technical specifications
Categoria
Tipo de embarcação: Cabinada
Categoria: Lancha de uso recreativo e passeio
Estaleiro: FS Yachts
Local de fabricação: Biguaçu – Grande Florianópolis/SC
Motorização
Tipo: Motorização popa
Potência mínima: 230 hp
Potência máxima: 400 hp
Combustível: gasolina
Consumo médio em cruzeiro: 30 a 45 litros / hora
Dimensões
Comprimento: 8,80m
Boca/largura máxima: 2,76m
Altura na carreta (com targa): 3,40m
Calado: 0,60m
Peso do casco (sem motorização): 2.000kg
Pé-direito da cabine: 1,71m
Capacidades
Capacidade de combustível: 300 Litros
Capacidade de água doce: 150 Litros
Capacidade de pessoas (dia): 1+13 (águas abrigadas) e 1+10 (águas costeiras)
Capacidade de pessoas (pernoite): 2 pessoas
Contact Us
Request a free quote. Your dream costs less than you think!